The Board of Directors determines policy and procedure, creates strategic plans and goals, and oversees the church's finances. You'll find meeting minutes on the Recent Publications page.

Chair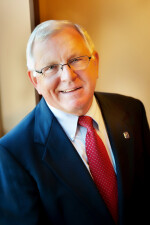 Jeff Lantto
Jeff and his wife Marcia have been members of WBLUMC since February 1984. Their two children, Anna and Andrew, grew up and were confirmed in the church. Anna still attends with her two children, Calvin and Francesca. Andrew lives in St. Paul. Jeff retired in May 2018 from a career in Senior Housing Management for Ebenezer. He has served as an Usher and on the Board of Trustees and the Staff-Parish Relations, Finance, and Small Group Ministries committees as well as many others over the past 34 years.
Members
Margie Grilley
Margie has spent her professional life working as a medical librarian, mostly for medical device companies, including Boston Scientific. She is a 20+ year member of WBLUMC and has been actively involved on numerous committees and projects. Her children Davis and Clare are both confirmands and ASP alumni. She lives in Mahtomedi with her husband Dorian and their high energy bluetick coonhound Leah. In her spare time, Margie likes to sew, Nordic ski, bike, and travel.
Chinwendu Oji
Chinwendu and his wife Angela have been members of WBLUMC for about 11 years. They have three children, Ihe, Olu and Kachi. Olu and Kachi were baptized at WBLUMC. Chinwendu and Angela relocated to the U.S. from Nigeria in 2008 and were members of a United Methodist Church in Nigeria. The family now lives in North St Paul. Chinwendu works for a security company and his wife in the medical sector. He is also the current Treasurer of UFU of Minnesota, which is a Nigerian association in the U.S.
Julie Perreira
Julie Perreira and her husband Terry have been members of WBLUMC for 24 years. Julie works for Regions Hospital as a medical coder. She also spends her time volunteering with youth activities in the White Bear Lake school district, primarily involving theater and choir as well as the various athletic teams her three children have been involved in through the years.
Jan Peterson
Jan has been a member of WBLUMC since 1997. During the past 23 years, she has served on numerous committees including Children's Ministry, Staff-Parish Relations and Small Groups. Her children, Madison and Kyle Bjostad, attended Sunday school and were confirmed in the church. Jan and husband Jon Nedved have five children between the, and two granddaughters. Jan has worked for the 2nd Judicial District as a Court Operation Supervisor for the past 28 years; Jon is an environmental engineer at Residio. They love the outdoors, and most weekends you'll find them camping, hiking or snowshoeing. Jan also loves gardening, cooking and history, and the family has two rescue dogs, Ferbert and Yoko. As Jan says, "Life is never dull in our household!"
Al Rausch
Al and his wife Nancy have been members of WBLUMC since 1985. Their three children, Katie, Mike, and Derek, grew up in and were confirmed in the church. Al and Nancy have been very involved in missions and have been part of Appalachian Service Project (ASP) for over 15 years. Al has served in multiple capacities over the years—Sunday School teacher, Finance Committee, Men's Club Wild Game Dinner organizer, and more. He currently works as the Business Unit President for Travel Tags, Incorporated, a Taylor Corporation Company.
Amy Swanson
Amy currently works for a healthcare start-up based in Minnesota that focuses on specialty pharmacy, one of the fastest growing sectors within healthcare. Her career has included leadership roles in media, technology, and healthcare for well-funded start-up companies, large private companies, and a Fortune 50 corporation. She and husband, Mike, joined WBLUMC about ten years ago, contributing to the church's membership over the years with the addition of three delightful children. Her church roles have included Sunday School teacher/helper, UMW Program Resources, and Board member.