The Board of Directors determines policy and procedure, creates strategic plans and goals, and oversees the church's finances.
Chair

Mike Faust
Mike retired from 3M after a 37-year career in which his assignments included management of an engineering group and ended with retirement from a Global Business Manager position. He also served on two professional/business-related boards of directors during his career. He has participated in many church committees during his membership at WBLUMC, including recently serving as chairman for the Finance and Trustees committees. Mike has been very involved with the expansion of the community oven by helping to guide the building process at many other Minnesota churches and organizations.
Vice-Chair
Open Position
Members
Sheila Bennett
Before retirement, Sheila was a secondary English teacher, K-12 reading specialist, and, for her last 15 years, the Literacy Coordinator of the Roseville Area School District. She now volunteers as a tutor and assists Karen refugee families in various capacities. Her church roles have included Education Chair and Council on Ministries (at a prior church), Hospitality Chair, Worship Design Team Member, and currently Congregational Care Leadership Team.
Karen Flynn
Karen and her husband Rick have been members of White Bear Lake United Methodist Church long enough to have gone from heading up the "Young Adults" group (back in 1983) to now being the ones who can usually answer the question, "What did the church use to do about...?" Over the years Karen has been part of many church ministry teams and committees as well as being heavily involved in the music program as choir member and substitute organist. She loves taking care of the church library and likes nothing better than to get into a good discussion about books. Before the glory of retirement, Karen worked as an information technology manager at 3M and still takes delight in techno-gadgets and dweeby computer stuff, including her cherished iPhone, which is pretty much surgically attached to her body. Karen is happy to talk with any church member about church topics at any time.
Bonnie Greenleaf
Bonnie Greenleaf is a project manager for the U.S. Army Corps of Engineers. She has served on several other church committees over the past years and currently enjoys helping with the Meditation Garden and participating in Book Club.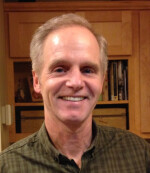 Loren Jacot
Loren is a Manager of New Product Development at Andersen Windows and has been involved in the building construction industry for 35 plus years, primarily working in large corporations. He has been a member of and has chaired the WBLUMC Board of Trustees multiple times. He and his wife Julie have taught Sunday School, and he has enjoyed participating in confirmation, ASP, church patio construction, and ushering. Loren and Julie have 2 grown children, Gina and Andrew, who grew up as a part of WBLUMC. Gina currently lives with her husband Dan in Ohio with 3 treasured granddaughters. Andrew resides in St. Paul.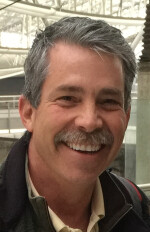 Larry Kerr
Larry has worked in the consumer electronics industry for over 35 years. Most of that time was in a leadership role with Best Buy Services division. He and his wife Denise are residents of Little Canada and were married at WBLUMC 32 years ago. Larry has served on several church ministries including in ASP missions with youth and in the brick oven/patio project. Larry and Denise currently serve as leaders for the church's community garden.
Resources