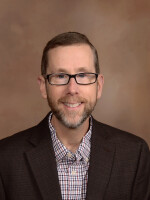 Bill Eaves
Senior Pastor
Office: (651) 429-9026, ext. 102
E-Mail:

Bill Eaves was appointed as Senior Pastor in June of 2017. A native of Georgia, he graduated from the University of the South and spent a year studying at the Johannes Gutenberg University in Mainz, Germany. It was while he was there that he answered God's call to ministry. He attended Yale Divinity School and received a doctorate from United Theological Seminary of the Twin Cities, focusing on the spiritual development of adults. He has served as a pastor in Kentucky and Minnesota, most recently completing 14 years in Anoka. Bill serves on the Board of Ordained Ministry of the Minnesota Conference and is frequently a mentor to young adults in discerning their calling. He is married to Sherry Jordon and enjoys travel, canoeing, hiking, and experimenting in the kitchen.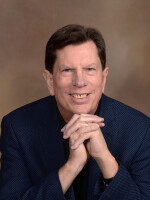 John McBride
Associate Pastor
Office: (651) 429-9026
E-Mail:

John McBride was appointed to serve White Bear Lake in September of 2013. John received a B.S. in Psychology from the University of Missouri and a J.D. from Hamline University School of Law. John attended the United Theological Seminary prior to his appointment as a licensed local pastor. Through his work with International Short Term Missions, John has served as a member and leader of work teams that assisted in the building of schools in Africa, Jamaica, and Haiti.