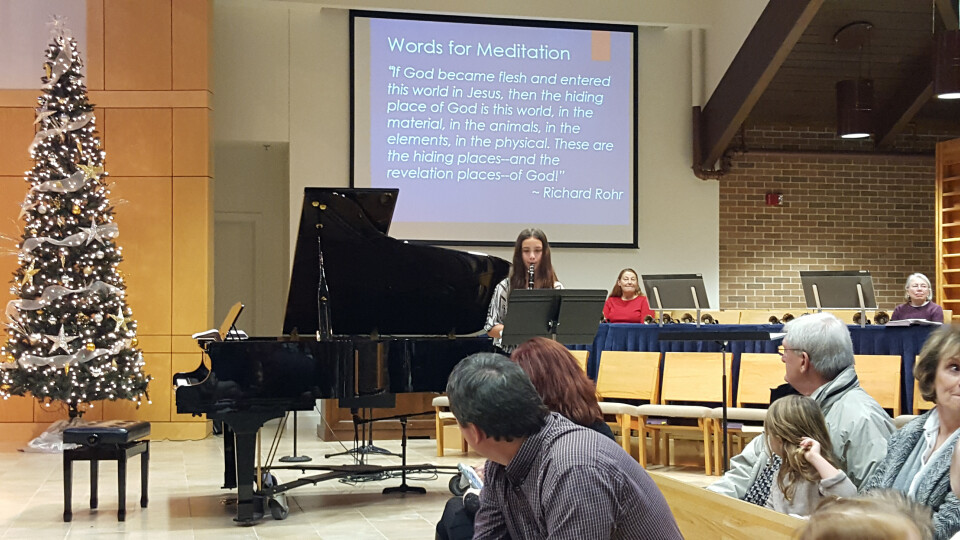 Sunday, December 10, 2017, 8:45 AM - 9:15 AM
Calling All Youth and Children Musicians!
You're invited to sing or play a short piece on the instrument of your choice as part of the Prelude (the music before the worship service) Sunday, December 10 before the 9:00am worship service. Please keep your musical selection to no more than two minutes, as I'd like to include many youth and children in the prelude.
More Details
Music will start at 8:45am, 15 minutes before worship. Youth and children playing or singing that day should meet me in the sanctuary on the front pew around 8:40am. The order the children play will be decided by them that day. I'll say "Who wants to go first?" then, "Who wants to go next?" If I see we have extra time in the prelude I'll ask some who played early, if they would like to play again. Solos or duets are welcome and I'm happy to help beginning students find their hand position on the piano.
Please let me know by Tuesday, December 5 if your child/youth will be participating to have their name included in the bulletin.To sign up, contact Peteria and let me know if you have any questions.