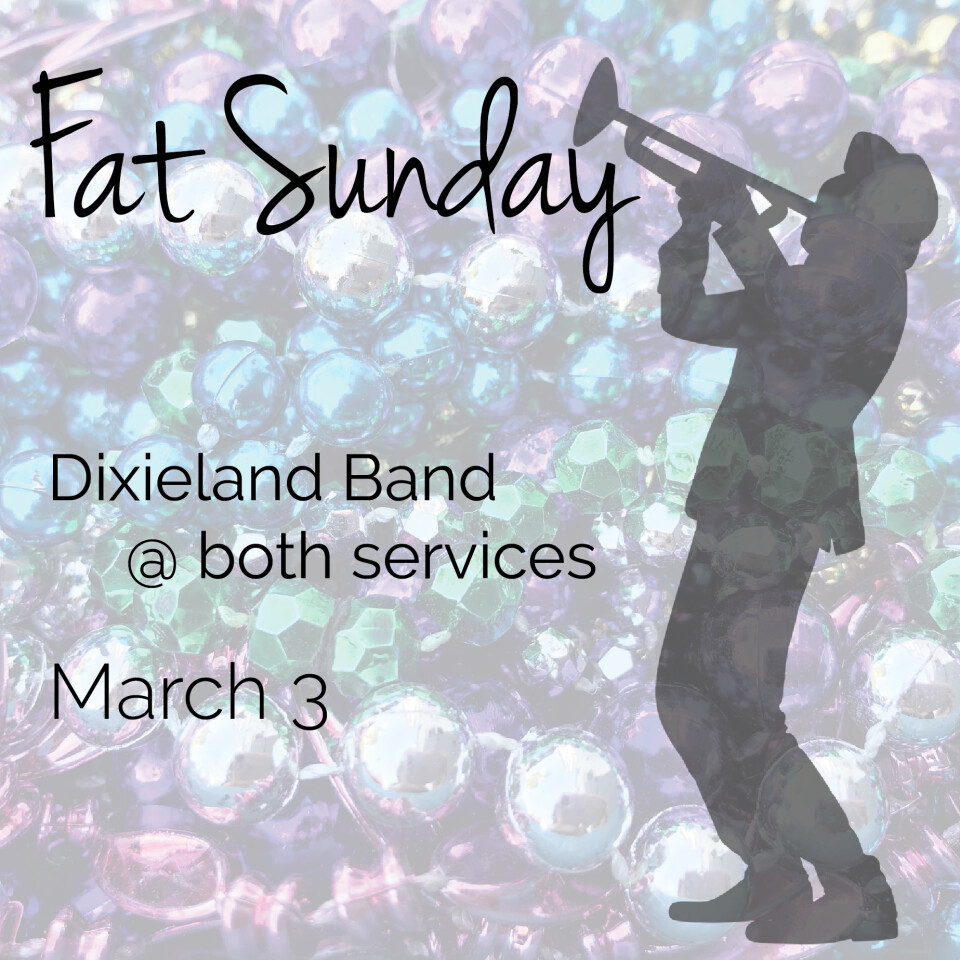 Sunday, March 03, 2019, 10:45 AM - 11:30 AM
This month our Jazz Sunday is also Fat Sunday, featuring the vocals of Laurel Kaeferlein and the upbeat music of the Jerry O'Hagan Dixieland Combo, in the spirit of the New Orleans tradition of Fat Tuesday to kick off the season of Lent.
Join us for our later service at 10:45am, a 45-minute, band-led, casual worship. We offer a nursery for children ages 0-3 years during this service. If you would like someone to pray with you, our prayer room is open after this service as well as the 9am service.
Come a little early for fellowship between the 9am and 10:45am services, starting at 10am with gourmet fair-trade coffee and tea, plus cookies or doughnuts.