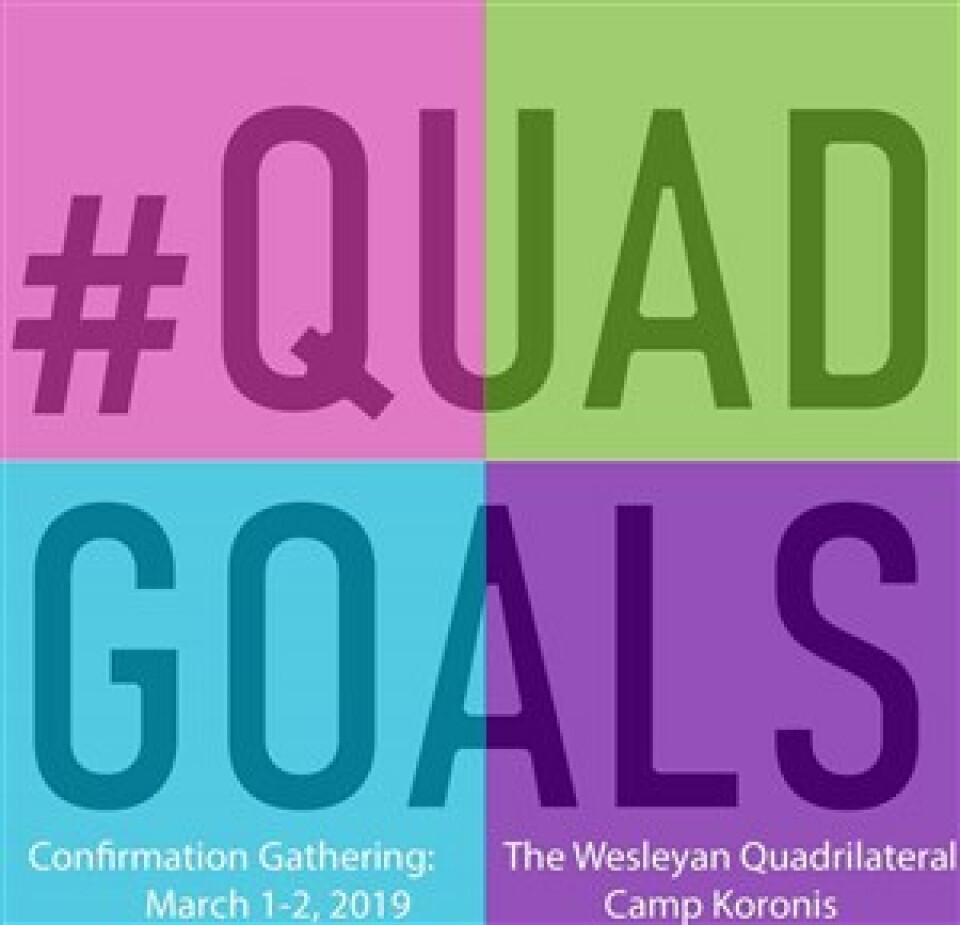 Friday, March 01, 2019, 6:30 PM - Saturday, March 02, 2019, 2:00 PM
John Wesley believed in four principal factors that are at the core of the Christian faith: Scripture, Tradition, Reason, and Experience.

Confirmands will enjoy an experiential tour through these four elements, building a foundation for faith development as they walk through your church's Confirmation Program. Complete with worship, games, and large group and small group sessions, we hope that this retreat will help students understand how the four sides of the Wesleyan Quadrilateral work together and how they can engage daily with it.
The event is Friday and Saturday, March 1 and 2, 2019. Check in runs from 6:30-7pm, and the first session begins at 7:15. The event closes after lunch. Location is Koronis Ministries, 15752 County Rd 181, Paynesville (about a 90-minute drive from the Twin Cities). Cost is $60.00.
Please contact Next Generation Minister Missie Aberle (651-429-9026 ext. 107, if you are interested in going to this confirmation event.