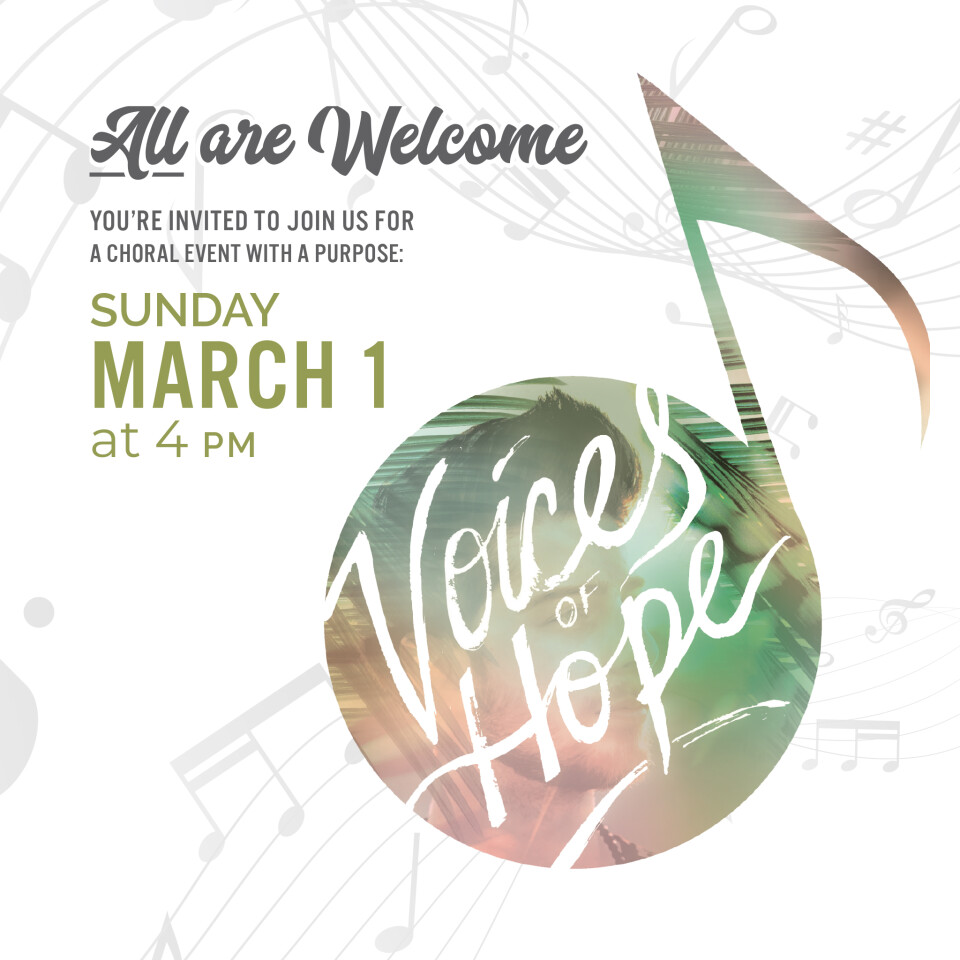 Sunday, March 01, 2020, 4:00 PM - 5:30 PM
Suicide is the 10th leading cause of death in the United States.
An estimated 1,400,000 suicide attempts occurred in 2017.
Over half of the suicides in the United States are gun-related.
LGBTQ youth are five times more likely to attempt suicide than their peers.
You can help bring hope to people who are suffering. Voices of Hope features singers from Twin Cities-based LGBTQ choruses in concert to benefit the Greater Minnesota chapter of the American Foundation for Suicide Prevention, which delivers innovative prevention programs, educates the public about risk factors and warning signs, raises funds for suicide research and programs, and reaches out to those individuals who have lost someone to suicide. Join us for an evening showcasing our talented local choirs and helping to grow our community of hope.

Free-will donations collected will go directly to the American Foundation for Suicide Prevention.

ALL ARE WELCOME!