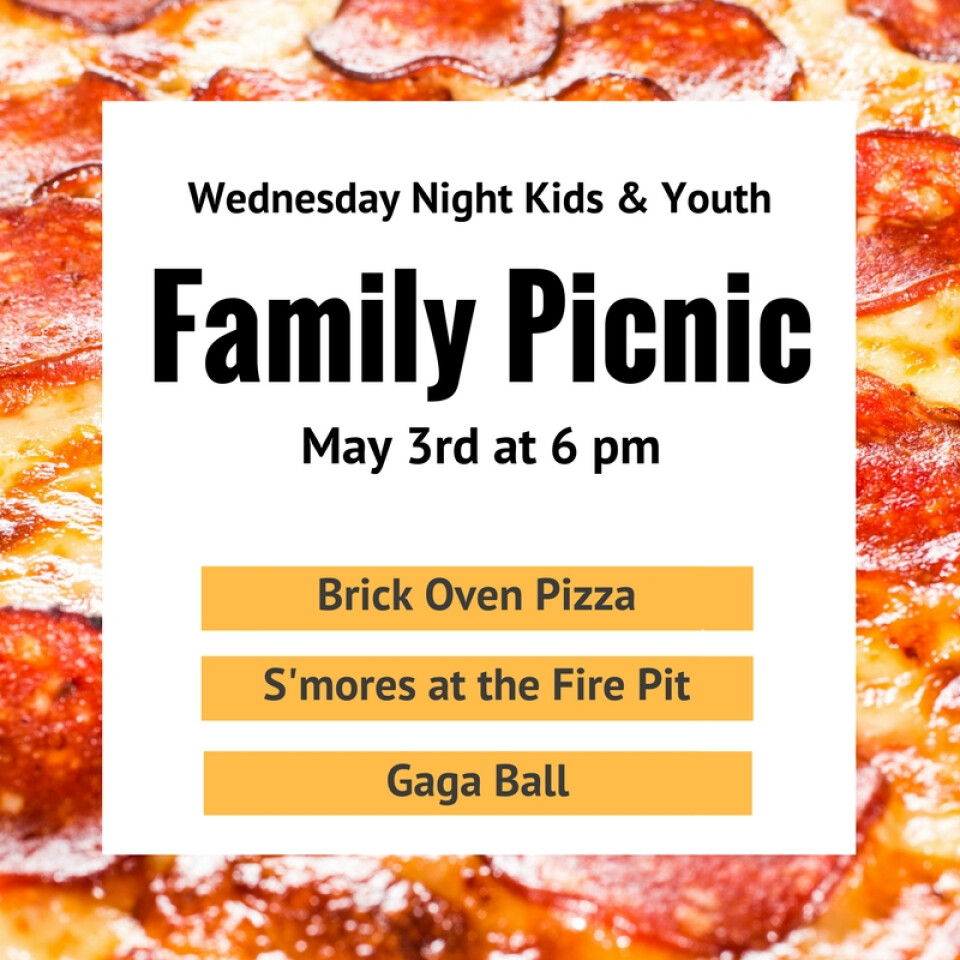 Wednesday, May 02, 2018, 6:00 PM - 7:00 PM
End-of-year celebration for Wednesday night children's classes, youth group, Confirmation class, and Children's Choir.
More Details:
Outside Picnic (weather permitting) Fellowship Hall is a backup

Gaga Ball, bubbles, and other outside games for kids

Event is for the whole family. This is not a drop off night.