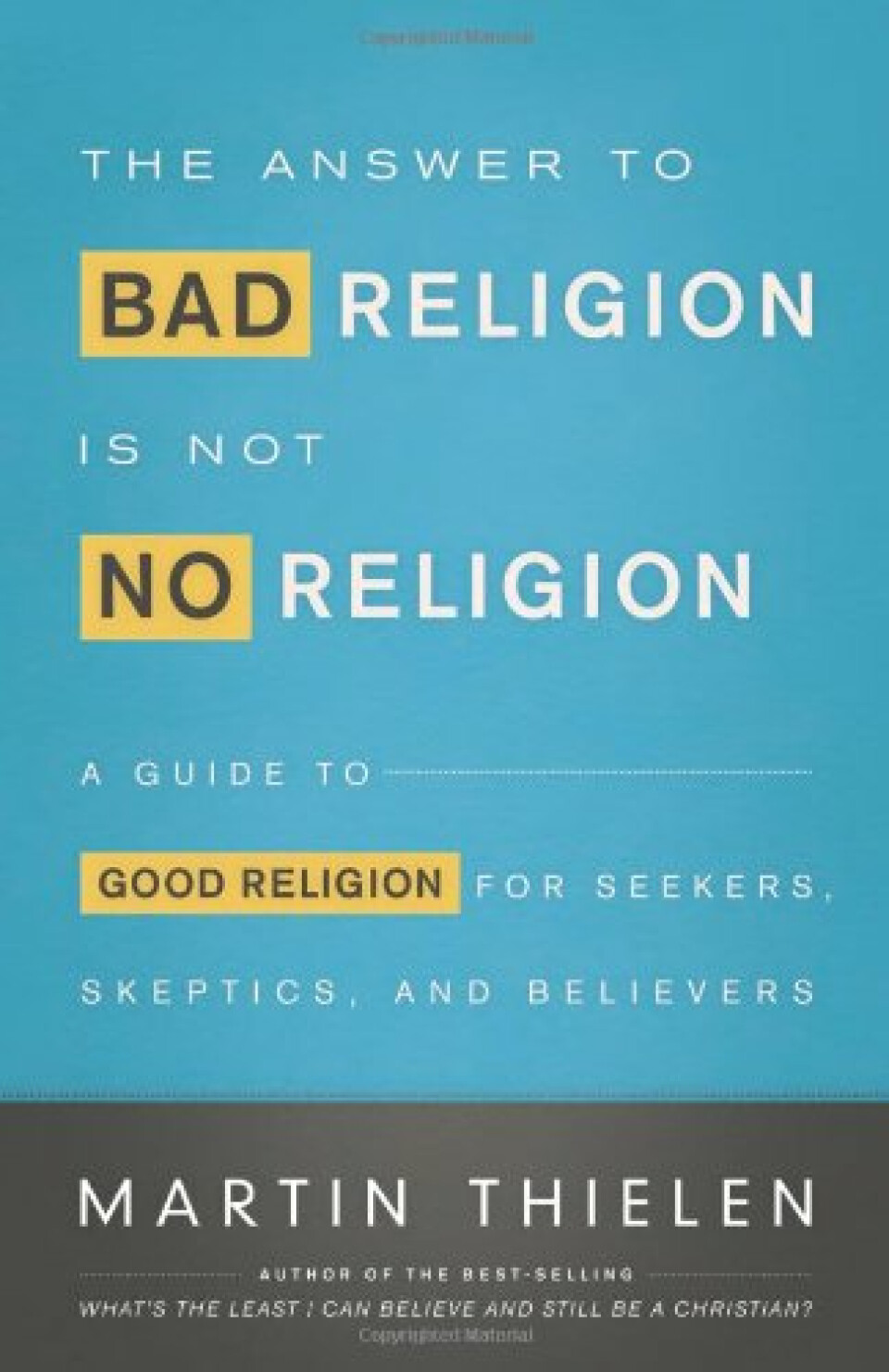 Every Monday, from 09/18/2017 to 10/02/2017, 7:00 PM - 8:30 PM
A growing number of Americans identify Christianity with religious fundamentalism and see it as a negative influence in the world. What are the negative aspects, and what would a good religion look like? Martin Thielen addresses these questions in The Answer to Bad Religion is Not No Religion: A Guide to Religion for Seekers, Skeptics, and Believers. A Monday evening study on this book will complement a Sunday morning sermon series this fall. Join us for an examination and discussion of what good religion looks like. Sign up on the Connection Card in worship or in the narthex. Led by Pastor Bill Eaves.
Books available in the office for $13. Meet in Room 200.