Welcome to Lent and Easter at WBLUMC! If it's your first time visiting us online, welcome! We're glad you're here. We have several special events planned for this sacred time.
Lenten Sermon Series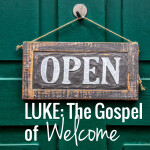 March 1–22: The four gospels in the New Testament give us four different portraits of Jesus. In his gospel, Luke presents Jesus as the one who welcomes all kinds of people into the kingdom of God. This welcome extends to the outsiders, the lost, the forgotten, the curious, and beyond. In addition, Luke also shows us how Jesus received the welcome of others in their homes and at their tables. In this series we will hear Luke's stories about Jesus and see how we are called to offer a gospel of invitation, hospitality, and welcome in our time.
Lenten Studies
Sunday Study Group: Do you struggle with your prayer life? If so, the Prayer Team is sponsoring a short study during the season of Lent just for you. The class will meet for four Sundays, beginning March 1, 10–11am, in room 206. We'll look at how and why we pray, how to handle what we perceive to be unanswered prayers, and how to hear and recognize God's voice. This class will be led by Rev. Emma Melin. The book Converge Bible Studies: Practical Prayer by Joseph Yoo has been ordered; sign up in the lobby or contact Lori McBride.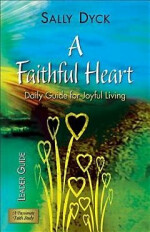 Thursdays Devotional Group: Join us for a 6-week Lenten devotional following A Faithful Heart: Daily Guide for Joyful Living by Bishop Sally Dyck. Tammey Busch will facilitate the sessions, 10:30–11:30am, Thursdays, March 5–April 9, in room 206. Books have been ordered; a sign-up sheet is posted in the lobby or contact Lori McBride.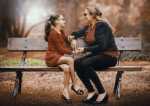 Family Practice for Lent: Looking for new ways to connect as a family? Want an alternative to the question, "How was your day?" Sign up and receive a text to your phone each weekday at 4:15pm. Texts will start Ash Wednesday, Feb. 26, and run through Holy Week. Many questions are designed for families with preschool-high school students, but everyone is welcome to join us. Email Joan if you have questions.
Holy Season Worship
Check out our Welcome page for more information about our church and what to expect when you join us for services. And be sure to stop by the Welcome Table for a gift of bread baked in our community bread oven.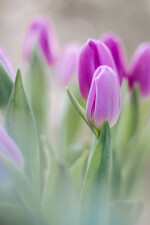 FEB. 26, ASH WEDNESDAY: Join us at 5:45pm for a light supper in Fellowship Hall served by our youth. All are welcome! Freewill donation appreciated. Ash Wednesday worship will be at 6:30pm.
April 5, PALM SUNDAY: Pancake breakfast sponsored by UMW, 8am–1pm, with worship at 9am and 10:45am.
April 9, MAUNDY THURSDAY: Worship at 6:30pm.
April 10, GOOD FRIDAY: Worship at 6:30pm.
April 12, EASTER SUNDAY CELEBRATION: Join us for services at 8:30am, 9:45am, or 11am. More details to come!