The goal of Children's Ministry at WBLUMC is to encourage faith in our children and to provide an environment that is safe, nurturing, and fun, where children can learn that they receive God's unconditional, everlasting love. If you're visiting for the first time, you'll find information in our FAQs so you can talk to your child about what to expect.
---



---
Upcoming Events
Click for more information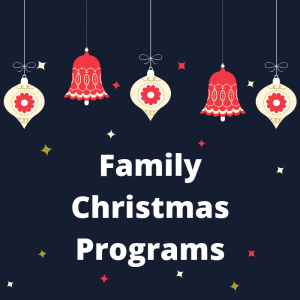 Nursery
Nursery doors open ten minutes before the worship hour.
We ask you to sign your child in at the door. You will receive a pager that we will use to contact you if your child needs you before the end of the service. Thank you for promptly picking up your child after worship.
Sunday Morning Programs
Every Sunday morning, kids start out with their family in worship. Kids are dismissed from the sanctuary to go to the education wing about 10 minutes into the service.
We offer traditional Sunday School at 9:00 am for kids ages 3 years old (by Sept. 1) through 5th grade. During the 10:45 hour, we offer "Children's Church" for kids ages 4 years old through 3rd grade.
Students are dismissed from class at the end of the hour when a designated adult or guardian arrives. Thank you for picking up your student promptly after worship.
Comparison Chart of Sunday Education Programs
"Joyful Noise" Children's Choir
Students in grades 1-5. Class meets from 10:10 to 10:40 am, between worship services, during the program year. Invite your friends to join you! Register here
Cherub's Choir
Children ages preschool - 1st grade. Rehearsals start 10 minutes after the 9:00 am service (approx. 10:10am) and last 10 minutes. Meet in room 104, on lower level. Register here
Wednesday Night Programs
All Wednesday programs start on September 26th, 2018.
"Friends 4 / 5"
4th and 5th graders meet in the Tween room for a class that emphasizes fellowship and community building. Over the course of the school year, we transition to a "youth-like" structure with deeper questions and hands-on service opportunities. Every night, we make time for snacks, fun games, and a Bible story. Class meets from 6:30-7:30pm, at the same time as our youth programs.
Camping Ministry
We partner with Good Earth Village in Spring Valley (Southeastern MN, near Lanesboro) to provide a student sleep away experience. G.E.V. has a dedicated and trained staff that leads kids in games, nature exploration, outdoor worship, delicious meals (kid cookouts and staff prepared), and swimming excursions. There's close over 500 acres to explore! The students from our church are placed together in cabins so there's always a friend nearby.
Joan Hartman joins the kids at camp and checks in to make sure everyone gets settled. She'll duck in and out of your child's experience and take pictures to share with our whole church family.
In an effort to acclimate kids to a sleep away experience, G.E.V. places the youngest kids in rooms that have the most creature comforts and those groups stay for a shorter, 2-night stay. All other campers stay 5 nights.
Watch this page or check your email in winter for more information about our 2019 week at Good Earth Village.
Questions?
Please contact the Children's Ministries Director, Joan Hartman.