The goal of Children's Ministry at WBLUMC is to encourage faith in our children and to provide an environment that is safe, nurturing, and fun, where children can learn that they receive God's unconditional, everlasting love. If you're visiting for the first time, you'll find information in our FAQs so you can talk to your child about what to expect.
Kids stay with family for full hour of worship on May 20 & May 27.
See you back on Sunday, June 3rd for summer programs!
---
Register your child(ren) for the 2017-2018 year by clicking the button below.

---
Upcoming Events
Click on image for information or to download to calendar
"Children's Church", June and July at 10am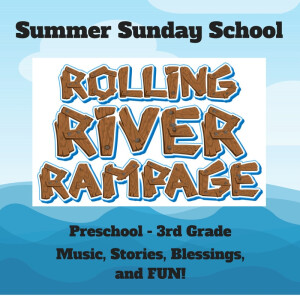 Sleepaway Camp, July 15-20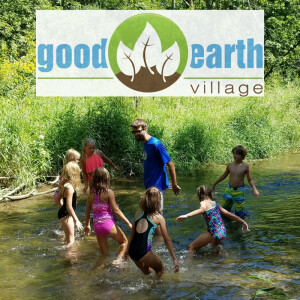 ---
Nursery
Nursery doors open ten minutes before the schedule worship time.
There is nursery care available at both the 9:00 am worship hour and the 10:45 am hour. Between services, our nursery closes to prepare for the next group.
We ask you to sign your child in at the door. You will receive a pager that we will use to contact you if your child needs you before the end of the service. Thank you for promptly picking up your child after worship.
Register your child for nursery care here.
Sunday Programs
During the 9:00 worship hour, we offer Sunday School for kids in grades pre-K (age 3 by September 1) through fifth grade. See the youth page for programming for tweens and teens. Please join us! We love visitors.
Interested in children's programs during the 10:45 service? Let Joan know! We'd like to hear from you.
Every Sunday morning at 9:00am, kids start out with their family in the sanctuary. On program days, kids are dismissed to go to Sunday School following the Children's Sermon.
Students in 1st-5th grade gather in the theater in the lower level of the education wing for large group time (Bible story, video clips, and prayer). After large group time, kids are divided into classes for active, hands-on lessons.
Preschool and Kindergarten meet upstairs in room 204, across from the nursery.
All students are dismissed from class at the end of the hour when a designated adult or guardian arrives for pick up.
Cherub Choir runs between Sunday morning services from 10:20 to 10:30 in room 205. All preschool - 1st grade students are welcome.
Wednesday Night Programs
All programs start on September 27th.
"Friends 4 / 5"
4th and 5th graders meet in the Tween room for a class that emphasizes fellowship and community building. Over the course of the school year, we transition to a "youth-like" structure with deeper questions and hands-on service opportunities. Every night, we make time for snacks, fun games, and a Bible story. Class meets from 6:30-7:30, at the same time as our youth programs. Click for registration information.
"Joyful Noise" Children's Choir
For all children in grades 1-5. Invite your friends to join you! Class meets from 6:00 to 6:30 pm
Questions?
Please contact the Children's Ministries Director, Joan Hartman.