The goal of Children's Ministry at WBLUMC is to encourage faith in our children and to provide an environment that is safe, nurturing, and fun, where children can learn that they receive God's unconditional, everlasting love. If you're visiting for the first time, you'll find information in our FAQs so you can talk to your child about what to expect.
Sunday School does not meet on July 2nd. Nursery is available that morning for 0-3 years.
Download reminder to online calendar.
---
Upcoming Events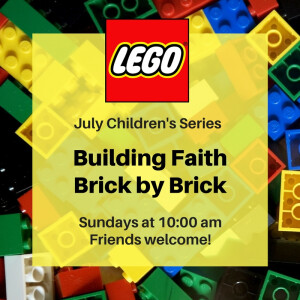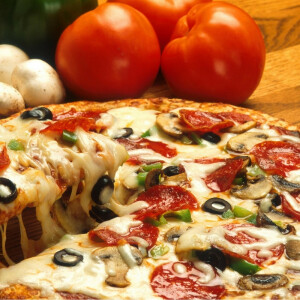 ---
Nursery
Nursery doors open at 9:50 AM for the Summer 10:00 AM service.
We ask you to sign your child in at the door. You will receive a pager that we will use to contact you if your child needs you before the end of the service.
Thank you for promptly picking up your child after worship.
Register your child
Please update your family's contact information on our church database system, Access ACS. Contact Joan if you have trouble with your login OR you are new to WBLUMC and wish to be on communication list. This is the system we use for all our outgoing information to families. Stay in touch with changes to the regular schedule, age-specific offerings, last-minute updates, and family friendly events in the church.
Sunday School
Summer Sundays: We offer children's programming (preschool - 5th grade completed) in June and July. Children who were in the nursery during the program year, remain in the nursery through the summer. In the fall, the children age 3 by September 1 will "graduate" to preschool Sunday School.
There is no programming on Sunday, July 2 over the holiday weekend. There will be nursery that morning.
In August, all ages are invited to experience outdoor worship together.
During the school year, from September 17 through May 13 at our 9:30 AM service, we offer Sunday School for kids in grades pre-K (age 3 by September 1) through fifth grade. See the youth page for programming for tweens and teens. Please join us! We love visitors.
Regardless of the season, kids start out with their family in the sanctuary. On program days, kids are dismissed to go to Sunday School following the Children's Sermon. Students gather in the theater in the lower level of the education wing for large group time (bible story, video clips, and prayer). After large group time, kids are divided into classes for active, hands-on lessons. Preschool and Kindergarten students may end the hour in room 204 (across from nursery, upstairs).
All students are dismissed from class at the end of the hour when a designated adult or guardian arrives for pick up.
Wednesday Night Children's Programs
Elementary classes meet from 6:30-7:30 pm, at the same time as our 6th -9th grade youth programming. Fall weeknight classes start September 27, 2017 .
Friends 4 / 5
4th and 5th graders meet in the tween room for a class that emphasizes fellowship and community building. We've heard the desire from parents that their pre-teens form healthy friendships in a faith environment. The students have told us they love knowing how to navigate the bible, compete in minute to win it games, and have time to chat.
While we're bonding as a group, we'll open up the Bible each night, watch a video clip, and spend the rest of the hour with games, art, or food. We'll also make time for tween discussions and active prayer practices. In addition, we hope to partner with the middle school kids on occasion, getting ready for the next transition.
Questions?
Please contact the Children's Ministries Director, Joan Hartman.