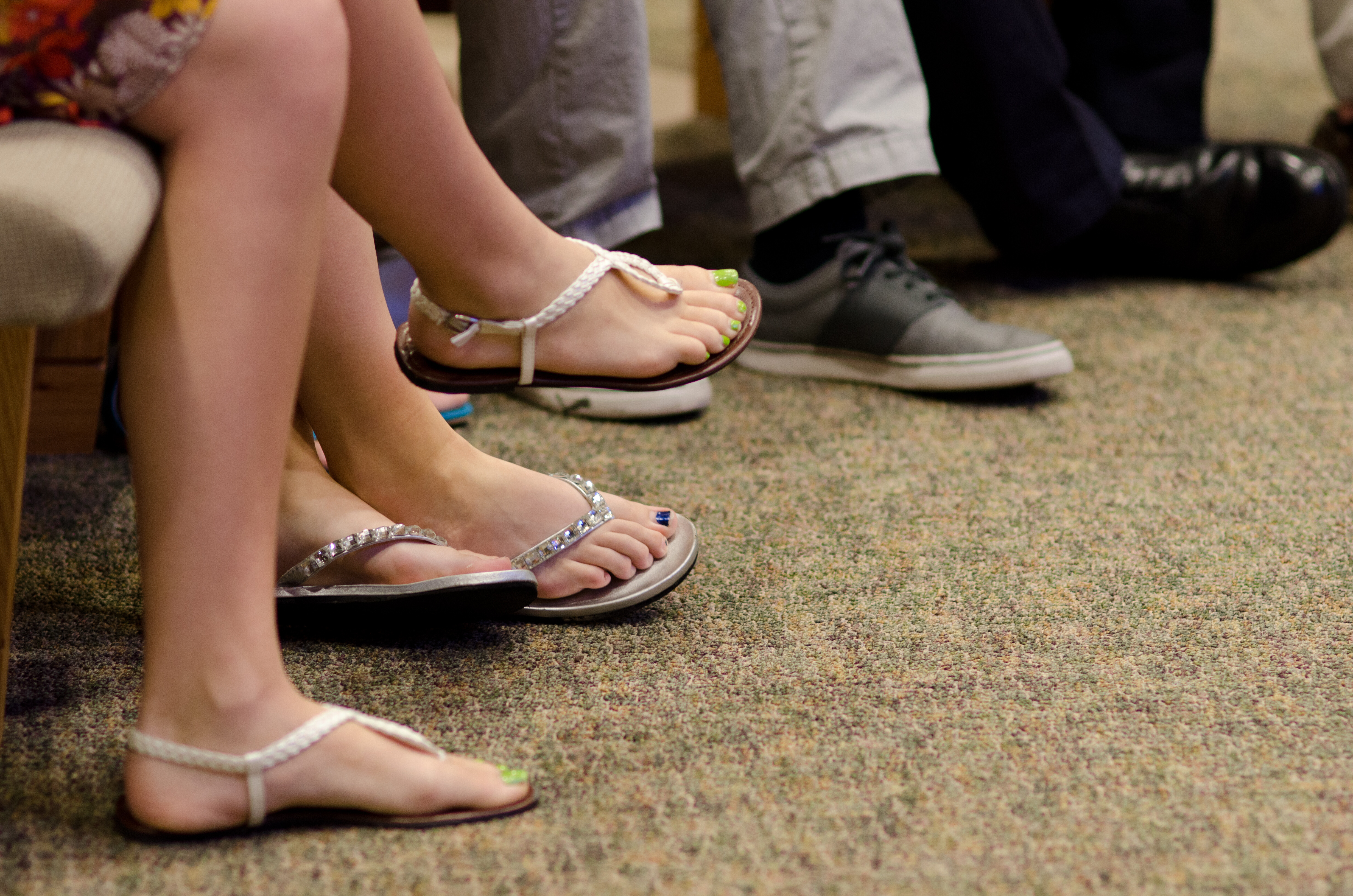 ---

Sunday Mornings
During the School Year
Sunday school for students in grades 9-12 is offered only during the 9:00am service and runs mid-September through mid-May. Students start the morning in worship with their families and leave for programming after the Children's Message. Each month in our high-school level Sunday School, we will focus on four core ideas (rotating weekly): service within the church; faith lessons; life skills; and community service. Sunday School Calendar
Our Sunday school for students in grades 6-8 is called SEED (Students Encountering Engaging Discipleship), is offered only during the 9:00am service, and runs mid-September through mid-May. Students start the morning in worship with their families and leave for programming after the Children's Message. In our SEED program, students can encounter God through Christ-centered relationships and experiences. Students explore faith through scripture and discuss how it relates to everyday life, friends, family, and school. Small, fun service projects are part of the SEED program.
Between services, youth in grades 6 through 12 are invited to play games in the upstairs youth room.
Wednesday Nights
During the School Year
You can subscribe to the Youth calendar and import the events (and any updates) to your own calendar.
Tween/Teen Choir New this year! Wednesday nights will kick off with the rockin' Tween/Teen Choir for students in 4th through 8th grade! This fun singing group meets weekly from 6:00 to 6:30 pm in room 205. Rehearsals follow the Wednesday night schedule. Kids are invited to participate in any/all programs offered on Wednesdays. Friends are welcome! Register here. Starts September 25!
Connect, for 6th and 7th graders, is based on building Christ-centered relationships with peers, group leaders, and the community. Connect is a place where youth can explore their faith by digging deeper, asking tough questions, and applying faith to the world around them. Students will learn about faith through interactive lessons, guest speakers, games, and small service projects that impact the church and community.
Confirmation, for 8th and 9th graders, centers on exploring and practicing the Christian faith together as they prepare to claim a faith of their own. An adult leader and mentors will lead interactive lessons and small group discussions. High-school youth students will participate in service projects, games, guest speakers, mentor & parent nights, and worship leadership opportunities. Confirmation prepares youth for building relationships with each other, the church, and the world around them. In the end, they will be invited to make a public commitment to Christ and become official members of the church. Ninth graders who participate in service projects during the school year can earn a scholarship for a summer mission trip. Confirmation Calendar
During the Summer
For high-school level students, we offer Summer Festival Camp (July 12-15, 2020) at Gustavus Adolphus. High-school students can also participate in the Summer Festival Camp leadership program, "Salt," during the middle school week, July 19-22, 2020. High school youth who participate in service projects during the school year can earn a scholarship for a summer mission trip.
For middle-school level students, we offer two summer options: Summer Festival Camp (19-22, 2020) at Gustavus Adolphus as well as camp ministry via Good Earth Village in Spring Valley, MN.
Special Events
Throughout the year, we offer students in grades 6-12 opportunities to participate in various events and service projects with local service organizations, e.g., Feed My Starving Children, Simpson Shelter, Solid Ground, and local food shelves. These events will also be posted here as well as in the Events list on the right side of this page.
Volunteering
Volunteering is a crucial part of our youth program and makes a lasting impact on the students. Opportunities are available for one-day special events or for monthly or ongoing needs. If you are interested in learning more, contact Missie Aberle.
Stay Updated
To learn more about youth opportunities or sign up for e-mail updates, contact the church office.