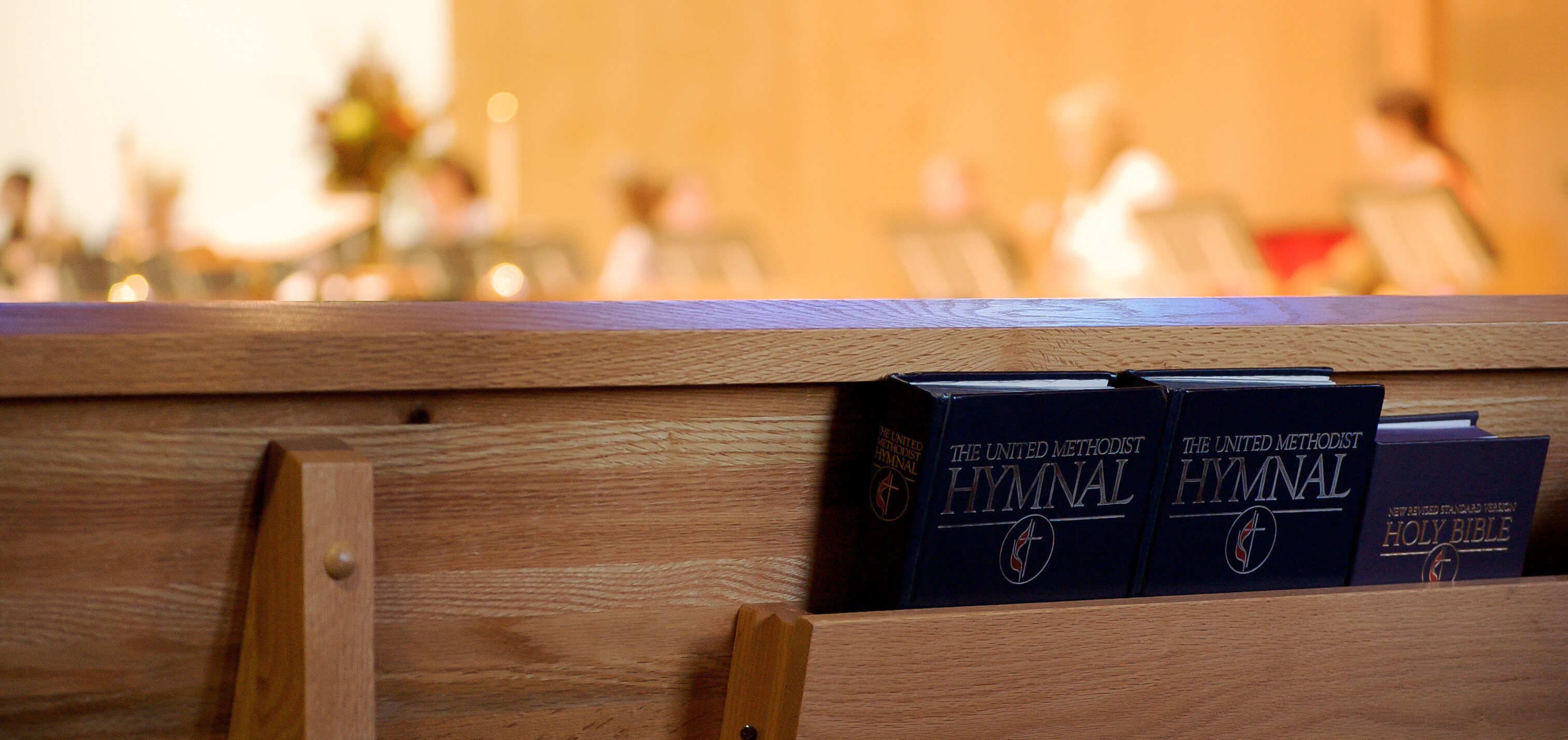 From September through May we offer two Sunday worship services: 9:00 am and 10:45 am. In June, July, and August, we offer one service at 10 am.
At 9:00 am, we offer a blended worship service with choir, organ, and sometimes a band. (Some elements of this service feel traditional and some feel contemporary; ergo, blended.) During the 9:00 am service, we offer Sunday School for three-year-olds through 7th graders and a nursery for infants and toddlers (0-3 years), so this is our most popular service for families with youngsters and tweens. Please visit our children and youth ministry pages to register for Sunday programming. In addition, our prayer room is available after both the 9:00 am and 10:45 am services if you would like someone to pray with you.
At 10:00 am, we have a fellowship time between services, with gourmet fair-trade coffee and tea, plus cookies or doughnuts.
Our 10:45 am service is a 45-minute, band-led, casual service. We offer a nursery for children aged 0-3 years during this service. If you would like someone to pray with you, our prayer room is open after the 10:45 am service as well as after the 9:00 am service.
In the summer, our worship service times change. We'll post those times in the spring. In addition, sometimes we have only one service on the Sunday following certain holidays, and we usually post that information on our homepage.