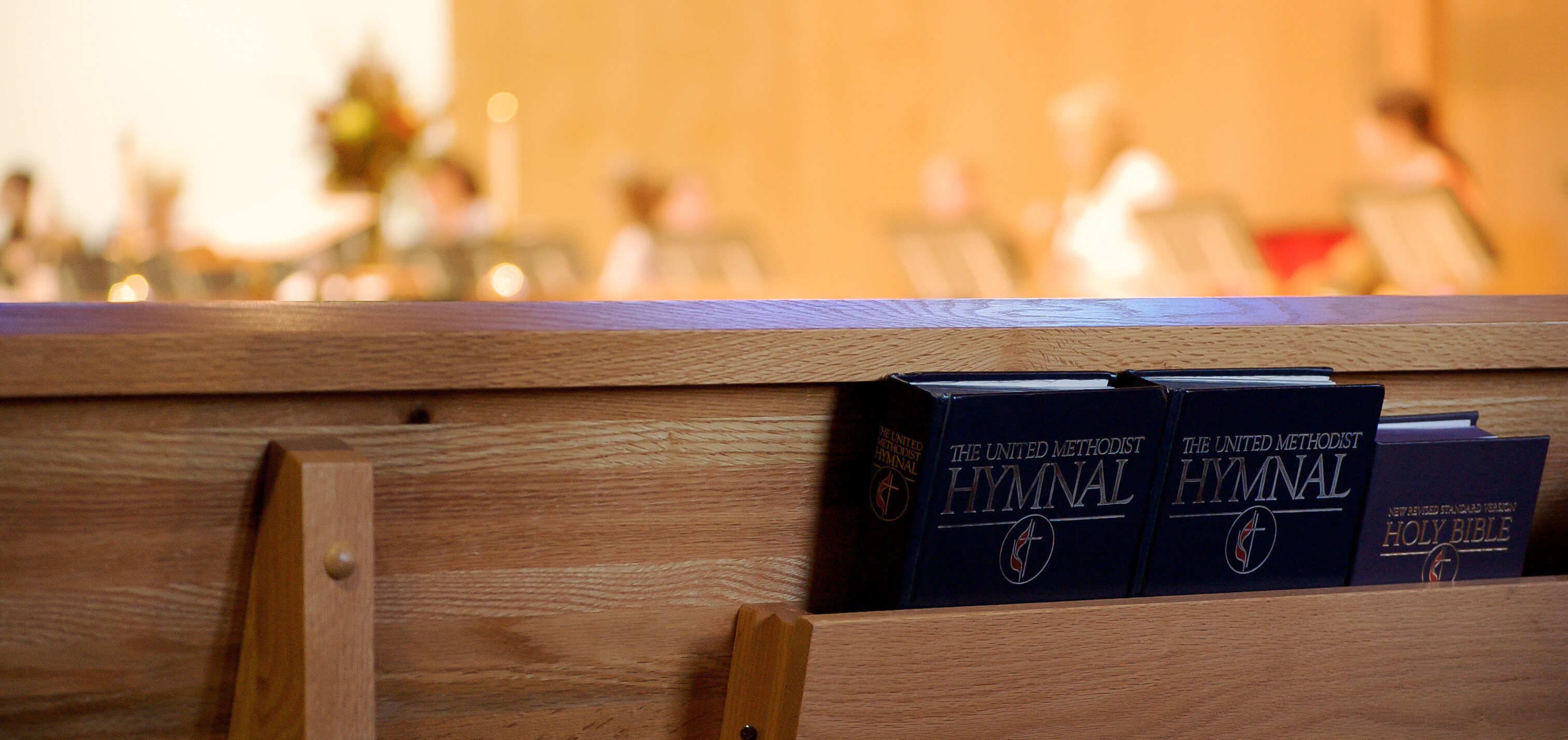 As we begin to reopen with outdoor Sunday worship, we will continue to offer an online service at 10am Sundays via our Facebook page, our Livestream page, and our YouTube channel.
RE: Reconnect Rejoice!
Outdoor worship & free concerts
Join us Sundays at 4pm, August 20 to October 11, 2020
We're launching a new outdoor worship at a special time, 4pm, to be followed by a free outdoor concert starring the guest musicians at the service. We plan to continue this format weekly through mid-October, weather permitting. Bring your own blanket and/or chair(s). Remember, WBLUMC follows mask and social-distancing requirements.
Get these dates and acts on your calendar now, and be sure to invite a friend, neighbor or family member:
Aug. 30: The Barley Jacks (bluegrass music)
Sept. 6: Trish Sisson with Family & Friends (variety)
Sept. 13: Joe and Jennifer Cruz & Friends (blues and R&B)
Sept. 20: Pat Balder & the Beatles Ensemble (classic rock)
Sept. 27: Kevin Thomas & Hornucopia (Tribute to Blood Sweat and Tears and Chicago)
Oct. 4: Dan Chouinard and friends (piano & accordion)
Oct. 11: Hitchville (country)
Non-pandemic worship services
From about mid-September through mid-May we offer two Sunday worship services: 9am and 10:45am. In the summer (i.e., from about mid-May through mid-September), we offer one service at 10 am.
Our 9am Traditions service melds our local traditions with elements of Wesleyan worship and the wider Christian tradition. We offer the traditional Methodist liturgy, beloved hymns accompanied by choir and organ, scripture, and a message focused on living faithfully in today's world. The sacrament of Communion is celebrated twice each month. During the 9am service, we offer Sunday School for 3-year-olds through 12th-graders and a nursery for infants and toddlers (0-3 years), so this is our most popular service for families with youngsters and teens. Please visit our children and youth ministry pages to register for Sunday programming. In addition, our prayer room is available after both the 9am and 10:45am services if you would like someone to pray with you.
At 10am, we have a fellowship time between services, with gourmet fair-trade coffee and tea, plus cookies or doughnuts.
Our 10:45m New Crossings service is a 45-minute, band-led, casual service featuring secular and sacred themes and including prayer, scripture, and a message focused on living spiritually in today's world. Communion is celebrated once each month. We offer a nursery for children aged 0-3 years during this service. If you would like someone to pray with you, our prayer room is open after the 10:45 am service as well as after the 9am service.
In the summer, our worship service times change. We'll post those times in the spring. In addition, sometimes we have only one service on the Sunday following certain holidays, and we usually post that information on our homepage.