"I Am Still Learning"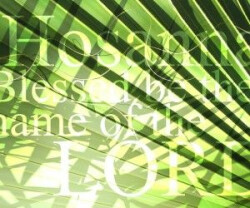 "I am still learning"
—Michelangelo at age 87
"Neglect not the gift that is in thee, which was given to thee by prophecy . . . Meditate upon these things; give thyself wholly to them; that thy work may appear to all. Take heed unto thyself, and unto thy doctrine; continue in them: for in doing this thou shalt both save thyself, and them that hear thee." 1 Timothy 4:14-16
Talent is the most agile athlete, the completed formula, the masterpiece, the race won, or the professionalized finale. Yet, gifts come planted in a broader range with less perfection in the living out of them. A giver opens their time, soul and personhood to the Sacred generosity owned inside them and expresses a talent. Talents that are not always the masterpiece, but rather, are given parcel by parcel along your journey rather than a finale of ambition or what might be perceived as finished. Finales do happen and we love to applaud, but perhaps talent giving can be a vessel of subtle movements toward God, the greatest of givers. Conceivably, the Colossians possess some wisdom on giving, "Whatever you do, work at it with all your heart, as working for the Lord, not for people." Simply, walking is a way of moving too.
Recently our community used the phrase "Fearless generosity" and conceivably, this phrase might be fitted toward how we visualize and offer talents. The broader United Methodist Church conveyed through its website last fall, "Generosity is a matter of action, intentions, and heart. One way to describe it is the grateful outpouring of gifts to others, out of our love for God. Outpouring is a terrific description, since the priceless treasure of the gospel (and all the gifts of covenant, relationship, and life that go with it) comes from God and is meant to be poured out, through our living, upon others." With this in our mind, we might consider the intentional, generous walk of Jesus. For Jesus there are so many moments of giving, it might blur our minds to recall them all. The rough landscapes walked to heal, feed and give humanity a taste of compassion are quite endless.
Most pivotal though is Jesus' walk to Jerusalem. Yes, there were masses cheering, yes, there were palms waving and swaying their approval and yes, there was one Holy man assuredly set on a path toward suffering. In this success driven, prosperity-wins culture is there a time to see a different landscape of giving? Embedded in this fearless generosity we see the uneven geography wherein we can immerse our eyes in the integrity of Jesus. This giving takes note of when a women's gift of a coin is more than an ample offering, a meager manger is hospitality and a meal fulfills hungers. Might we see the bounty when a child's short stemmed bouquet blooms of beauty, when the day not life changing, is sustaining and when we are sheltered, enough and loved? This fearless generosity allows for a kinder continuum of our ability to parcel out our best at any age and any time.
Soul-learning and prayer offerings can feel slow and perpetual to our earthly spirits. It is the slow work of change. This is one of the purest, most honest prayers. Occasionally, we would prefer the quick-fix transformation of our landscape. Most especially for the places that are hard and rocky. When we lend a prayer we would like a revolution rather than the slow, simmer evolution that is embedded in change. Oh, how a grounded spirit wants to wander. Great prayers and change can take time to ponder. Offering a prayer again in an erodible, pliable form allows our prayer and us to take shape. This prayer is the simmering, persistent, evolving prayer lent to God because, we trust God to be who God is. Amen.