The Compassionate Church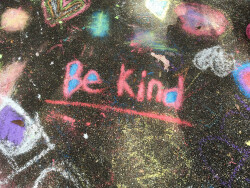 "You are my witnesses," declares the Lord,
"and my servant whom I have chosen,
so that you may know and believe me
and understand that I am he . . .
I have revealed and saved and proclaimed . . .
From eternity to eternity I am God.
No one can snatch anyone out of my hand.
No one can undo what I have done." Isaiah 43:10, 12-13 (NIV & NLT translations)

Although many of us would not name ourselves revolutionaries, we seek to be discipled by the extravagant Spirit of one. Traditionally, revolutionaries' conjure thoughts we might push away in contrast to an action we are drawn toward. However Jesus, the Guide, Teacher, and Revolutionary, strides out distinctly ahead of common culture. Call it grit, call it all encompassing love, or call it saving. Jesus cradles human beings in an innovative, inspired dignity, claiming us beloved heirs. His revolutionary call beckons us to ardently love one another without boundaries, to persevere in prayer, and to patiently honor the zeal of another (Romans 12).
So where oh where is honor? Could we bear the shiny, grace-giving image of our Creator? We long to see human and humankind aligned, and we feel angst at seeing a lingering witness of humanity's potential rather than a collision of difference.
Phillip Yancey writes of an unlikely bond that evolved between two men who were separated by their beliefs and yet profoundly bound by their humanity. Dr. Francis Collins, Director of the National Health Institute, is a Christian and genomic expert. Christopher Hitchens was a journalist, atheist, and the author of God is Not Great. Collins and Hitchens found themselves debating on national stages, and their views were as different as the painted images of Thomas Kincaid and Picasso. Ultimately, the key to their relationship was to be present in a kinder capacity to listen and see. Mutual respect framed and tethered their relationship, the distances between their beliefs, and their code of ethics.
When Hitchens became ill with esophageal cancer, Collins responded straight from an open, liberally loving, and compassionate heart. Theologian and author Parker J. Palmer points out, "'Heart' comes from the Latin cor and points not merely to our emotions but to the core of the self, that center place where all of our ways of knowing converge—intellectual, emotional, sensory, intuitive, imaginative, experiential, relational and bodily among others. The heart is where we integrate what we know in our minds with what we know in our bones, the place where our knowledge can become more fully human. Cor is also the Latin word for which we get the word courage. When all that we understand of self and world comes together in the center place called the heart, we are more likely to find the courage to act humanely on what we know" [Palmer, p. 6]. Furthermore, early Christians believed the heart and soul guided us as an interwoven, seamless spiritual and physical life force.
This cor of courage and compassion merged together in the unfolding months of Hitchens' illness. Collins began to consult with Hitchens' and his wife on helpful therapies, to fine tune the genomic sequence of his cancer, and to liberally visit.
Hitchens mirrored his personal gratitude for Collins strung along with own shining character for a friend rather than a distant man he spent hours debating. Hitchens described Collins as "one of the greatest living Americans" and "our most selfless Christian physician" [Yancey, p. 41].
Jesus, the Revolutionary experienced and demonstrates this as well. He sees a woman who is ill and bent for 18 years. He knows the shape of her very being and heals even though it is Sabbath. It is her inspired need rather than the bend of her back or the day of the week. Jesus continues to respond to our need for living water, forgiveness even from a cross, and humanity's slow understanding. Additionally, Jesus breaks societal boundaries, sipping water with a woman who is from the other side of acceptance. He nurtures and challenges the Samaritan woman at the well and Zacchaeus, who is steeped in stealing. Jesus continues to respond to our need for living water, forgiveness even from a cross, and humanity's slow understanding.
It is a blessing to let your mind wander and admire the revolutionaries near. To witness the parent who listens, the hands that heal and educate, the servant who risks, and the revolutionary who journeys a few steps further to befriend the stranger. Seems like there's a mission out there somewhere between the walls of home and the continents afar. Become a revolutionary.
"Things which matter most must never be at the mercy of things which matter least."
—often attributed to Johann Wolfgang von Goethe
Phillip Yancey, Vanishing Grace: What Ever Happened to the Good News. Grand Rapids, MI: Zondervan, 2014.
Parker J. Palmer, Healing the Heart of Democracy: The Courage to Create a Politics Worthy of the Human Spirit. San Francisco, CA: Jossy-Bass, 2011.