What We Love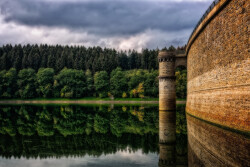 A conviction bears witness to that tug of the heart or that risk we seize to move toward something of significant importance. The late Marcus Borg ponders these deeply rooted compasses of thought in his final book, Convictions: How I Learned What Matters Most. As a compass gives direction, a conviction becomes clearer while we sort through life. Convictions hone and clarify our faith values. "When do our stories begin? With our earliest memories? Or farther back than that? How much of our past—even before we were born—is relevant to who we are now? Who knows?" [p. 20]. Later, Borg gathers this thought: Convictions are derived from "foundational changes in our orientation toward life: how we see, think, and live; and what we think is real, what matters, what we are passionate about, committed to, loyal to" [p. 28]. Convictions seem to flow from experience.
Most onlookers of history would have no question about what was significant to Jesus. His embolden convictions are strolled out from his life's newborn breaths and beginnings to his passionate end. Historically, his spiritual and physical feedings of the poor, sermons on mountains, and expressions of social justice are too numerous to record. It is as if his convictions ignited those of the followers nearby. We stand today attempting to hold onto some of those most precious ideals.
You may have your favorite facets of Jesus that have become carved into your soul as personal convictions. Possibly, for you it is Jesus and the outpouring of new life to Paul, Matthew, and others who had once been the persecutors and the biggest bullies of Christians, or perhaps it is Jesus standing with the woman who timidly waited to be stoned by her accusers? But, for me, as I jog the sentences together, it is the accumulative compassion gathered in Jesus' life; it is the Sacred's declaration of the possibility of good within you and me.
The Bible translates the vision of God for us in this way. "That is, in Christ, he chose us before the world was made so that we would be his holy people…" [Ephesians 1:4 NCV]. "And I pray that you and all God's holy people will have the power to understand the greatness of Christ's love—how wide and how long and how high and how deep that love is" [Ephesians 3:18 NCV]. A God-like conviction is not so easily penned onto paper, so we need metaphorical analogies to help us capture the intensity of faith and conviction. Faith words seem to rise figuratively, drifting like a cloud just above a whisper of wind. So we are left with Spirit-led, rich words of bread to sustain and fill, of rock to claim endurance and permanence, and of water to eternally renew and flow. These images can be eternal touchpoints to the Sacred.
When I was small, we boated the curving contours of the sloughs and main channel of the Mississippi, swaying freely from one place to another until we met a dam. Our days were intertwined with the pulsing current of the river. There was something surreal about the Mississippi's length, sprawling across the states I then knew little of. Although stopping for a lock and dam meant a wait for the rushing water to rise or fall, the dams would usher us to another excursion ahead. While waiting for the lock to fill, I studied the stony sidewalls of the dam where watery lines recorded how high or low the water had rested. Another lazy afternoon only a child might possess, I stooped along a dock and there were the streaks of color marking both the depths and heights of falling and rising water. As spring led to summer, and summer to fall, and then to the freeze of winter, the currents of the Mississippi that meandered from north to south of our country created change, and there in full view were those shadowy watermarks recording the river's fallings and risings.
Perhaps our convictions are watermarks bearing our own rise or fall. Water baptizes and renews, giving way to our risings. The disciple John said of our belief, "Out of his heart will flow rivers of living water" [John 7:38 ESV]. Even Isaiah, who prophesied 700 years prior to the birth of Jesus, described life contoured with the fullness of faith: "Each will be like a hiding place from the wind, a shelter from the storm, like streams of water in a dry place, like the shade of a great rock in a weary land" [Isaiah 32:2 ESV].
Are there places where streams of living water mark this world? In We Speak as One: Twelve Nobel Laureates Share Their Vision of Peace, editor Arthur Zajonc interviewed an outstanding group of Nobel Laureates who lived out their convictions paired with harshness: hardship, struggles, physical harm, political persecution, and what we imagine would cascade a waterfall of tears over the surface of earth. You may recognize indelible names such as the Dalai Lama, Desmond Tutu, and Jodi Williams, who were imprisoned and yet free within their hearts' sightline for peace. Their convictions, which flowed from all corners of the globe, direct us to glimpse humanity's best, courageously igniting wholeness and kindness, among humanity's worst violence and tyranny.
One of the Nobel Laureates, Adolfo Pérez Esquivel of South America writes of change: "I always speak of small rivers which can't be seen, but unite at some great point and in some undetermined moment. Those rivers are small historical movements of resistance which will contribute to one great cause that has the ability to change the world" [p. 13].
The contributions made by the rise of our convictions marks a movement sustained by the power of a living Spirit. Borg wrote that to believe is to belove, to trust in, to have faith in, or to hold dear [Speaking Christian, pp. 118–119]. When we live out our convictions, it is as if waves of sustainment rise and are supported by the buoyancy of the Sacred. In The Heart of Christianity: Rediscovering a Life of Faith, Borg writes, "Faith as trust is trusting in the buoyancy of God. Faith is trusting in the sea of being in which we live and move and have our being" [p. 31]. Amen.
Marcus Borg. Convictions: How I Learned What Matters Most (New York: HarperCollins, 2014).
Arthur Zajonc, ed. We Speak as One: Twelve Nobel Laureates Share Their Vision of Peace (Arvada, CO: PeaceJam Foundation, 2006).
Marcus Borg. Speaking Christian: Why Christian Words Have Lost Their Meaning and Power—And How They Can Be Restored (New York: HarperCollins, 1989).
Marcus Borg. The Heart of Christianity: Rediscovering a Life of Faith (New York: HarperCollins, 2003).
Julie Jacot is a former educator of child development, customized training, and parenting within the metro area. Currently, Julie is a local writer we invited to contribute regularly to our blog. In her blog posts, she reflects on faith and life from her perspectives of God's perpetual nearness. She is a longtime member of White Bear Lake United Methodist Church.