Johnnie Felder Voice Recital
Music Ministry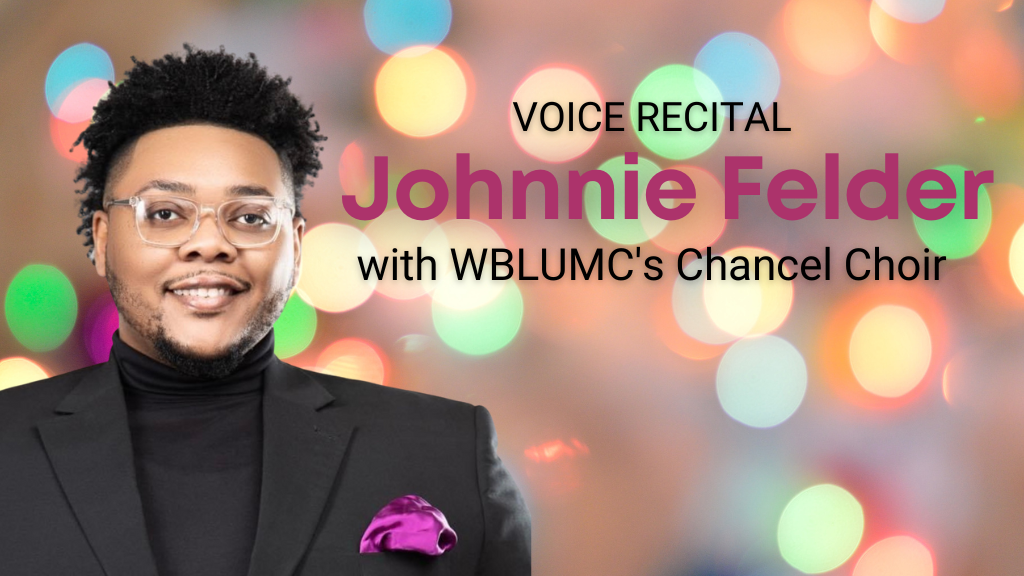 To celebrate Black History Month, WBLUMC brings acclaimed tenor Johnnie Felder to our sanctuary for an evening of art songs and spirituals by black composers. While admitting horrors faced by black Americans in our history, it is equally important to remember that today, not all black Americans are descendants of slavery but still live under the same systematic prejudices born from the roots of American slavery. That truth lives parallel to rich musical contributions in the history of the United States. We welcome Dr. Felder in leading us in a celebratory evening of music with a rich history. All who attend will give themselves a gift to hear him sing. To read more about Johnnie Felder, CLICK HERE.
All are welcome to this free recital funded by the WBLUMC endowment grant.
The concert will be Live Streamed on our YouTube channel.