From September 24 through May, White Bear Lake UMC has two in-person services, and a separate Church Online service each Sunday morning. The Pastoral message, prayers and scripture are the same at each service, but each service is distinct in music and atmosphere. All services feed your soul, fuel you for the week, and equip you as a disciple to serve Christ in the world.
---
Traditions at 9:00am

Experience the joy, excitement, and majesty of a traditional worship service.
This 60-minute service features scripture and thematically-inspired liturgy, hymns, pastoral prayer, and anthems from a variety
of choirs, music ensembles, and special guests. Communion is celebrated on the first Sunday of the month.
Senior Pastor Bill Eaves and Associate Pastor Christine Ford craft and deliver sermons that inspire, challenge,
and equip worshipers to go out into the world and share the love of Christ.
---
Church Online 10:00am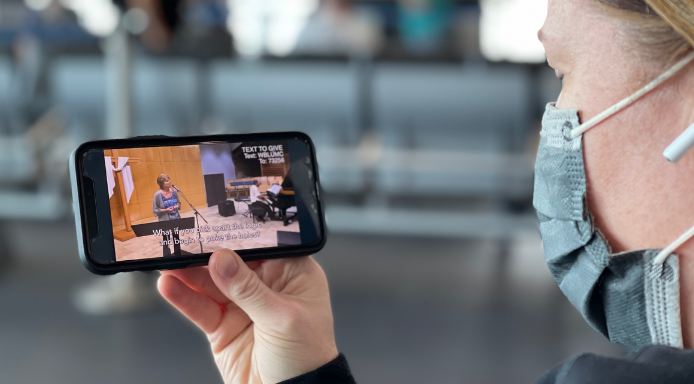 Church Online is a video podcast designed specifically for the Online community, not a Livestream designed for people in the Sanctuary.
The Pastors and scripture readers are up close, speaking directly to you. High-quality multimedia is used to illustrate the Pastors' prayers. Musically, the style is blended; you'll hear the Chancel Choir, handbell ensembles, contemporary musicians and a variety of instruments.
Join Digital Minister Peteria Cochran Routt and the online community at 10:00am every Sunday in the Facebook LiveChat,
as we watch Church Online together and share greetings and prayer request.
The service is also available on YouTube and this website beginning at 7:00am every Sunday morning.
---
New Crossings at 10:45am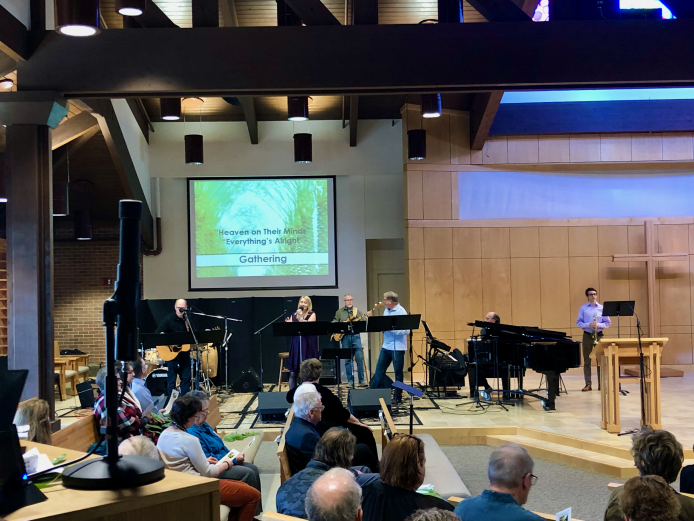 The New Crossings service is designed to be a fresh worship experience, intersecting Christian worship traditions with a wide variety
of contemporary music, including jazz, rock, folk, and country, all of which are rarely heard on Sunday mornings.
Our music is both sacred and secular, designed to show how God speaks to us everywhere, at all times.
We believe that God is constantly revealing the Sacred, and that we need listen and worship with increasingly open hearts and minds.
The New Crossings service will challenge you and bring joy into your life, in ways you may have never experienced before.
Communion is celebrated the first Sunday of the month.