Palm Sunday: Church Online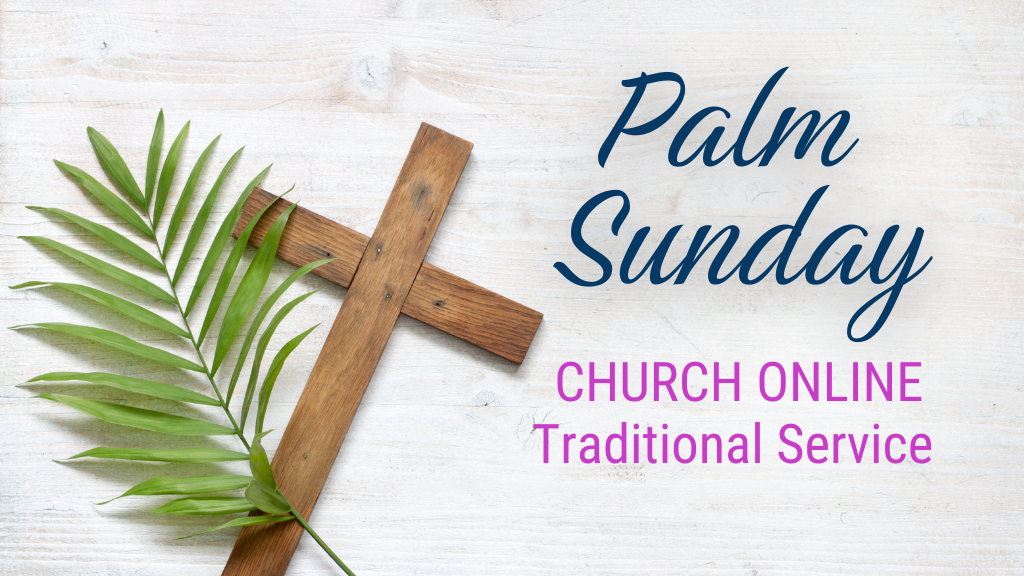 Join us for a special Palm Sunday online service in a traditional style.
Church Online is a video podcast designed specifically for the Online community, not a Livestream designed for people in the Sanctuary. The Pastors and scripture readers are up close, speaking directly to you. High-quality multimedia is used to illustrate the Pastors' prayers. Musically, the style is blended; you'll hear the Chancel Choir, handbell ensembles, contemporary musicians and a variety of instruments.
Join Digital Minister Peteria Cochran Routt and the online community at 10:00am every Sunday in the Facebook LiveChat, as we watch Church Online together and share greetings and prayer request.

Church Online is also available on YouTube and this website beginning at 7:00am every Sunday morning.